Nos moniteurs de Master Chef ont une grande expérience professionnelle en France et à l'étranger. Ils assurent la livraison de nos programmes, de cours fondamentaux pour débutants à avancé formation continue pour les professionnels. Ils sont dédiés à partager leur passion et les normes professionnelles fortes et sont pris en charge dans cette entreprise par des enseignants hautement motivés et compétents.
Permanent de maîtres cuisiniers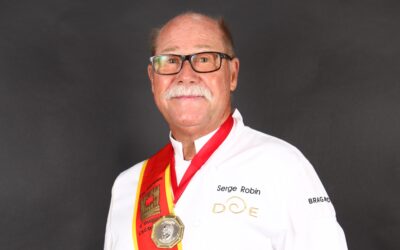 Serge Robin is the Director of Education and Development for IDE Europe & North Africa. Originally from Mont de Marsan, he was full of energy from an early age. His father, a policeman, and his mother, a housewife, soon realized that his energy needed to be channeled...
read more
Visite des maîtres cuisiniers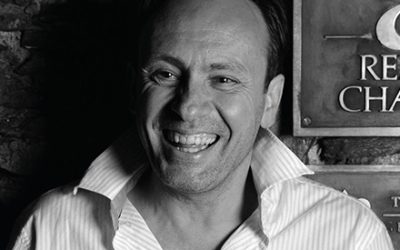 Known for cooking what he calls, the 'cuisine of the soil', Drapeau's dishes are inspired by the seasonal produce of The Vendée region of France, where he grew up.
read more
Serge Granger became a "Meilleur ouvrier de France" (Best Craftsman of France) in the chocolate category in 1993.
read more
Patrick Jeffroy expressed early on his taste for the diverse and unusual products, introducing algae in these recipes, while he was in the kitchens of the Hotel de l'Europe in Morlaix.
read more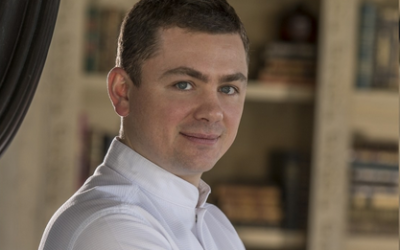 Chef Jean-Rémi Caillon has newly been awarded two Michelin stars for his restaurant Le Kintessence Restaurant at Courchevel. Le Kintessence Restaurant was praised for the quality of its produce..
read more
Frédéric is the founder of the Academy of Fruits and Vegetables in France. He became "MOF Primeur" (Best Craftsman of France – Fruits and Vegetables category) in 2011.
read more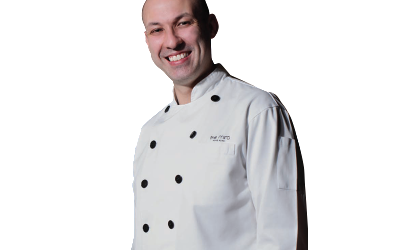 Executive Pastry Chef at the Mira Hotel in Hong Kong, Jean-Marc Gaucher formerly ran his own traditional French bakery in Nice. Following his apprenticeship..
read more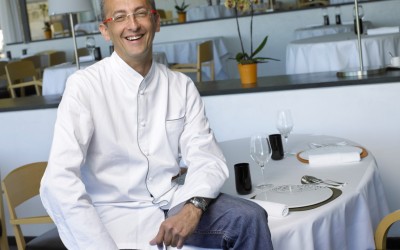 Chef Michel Portos was nominated the "2012 Chef of The Year" by Gault & Millaut. He has worked at "La Maison Troisgros" in Roanne, a Michelin three-star restaurant named "the best
read more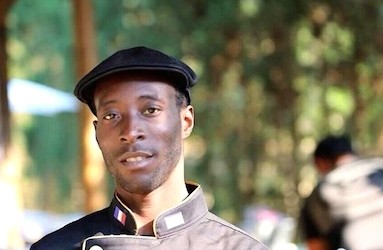 Raphael Kinimo, a Disciple Escoffier, is currently Chef de Cuisine at the Ritz Carlton Macau. He was previously Chef at Brasserie..
read more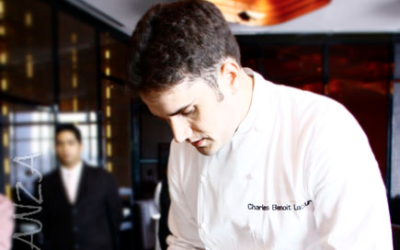 Charles-Benoit Lacour has worked at Pré Catelan in Paris, trained with Guy Martin at Grand Vefour, and most notably was mentored by Guy Savoy in Paris.
read more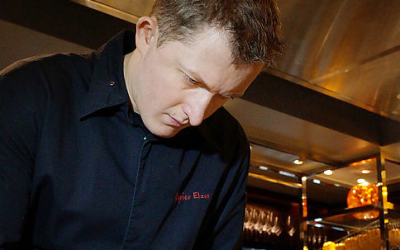 Mentored by culinary luminaries Joël Robuchon and Pierre Gagnaire in France, Olivier has drawn recognition for his work at L'Atelier de Joël Robuchon ..
read more