Message from the Founder
Depuis plusieurs générations, nous à Disciples Escoffier avons défendu notre propre mélange de tradition et de modernité. Tout en respectant les bases classiques de la gastronomie Français, tel qu'énoncé il y a un siècle par Auguste Escoffier, nous aussi s'efforcer d'être à l'avant-garde de l'innovation culinaire et constamment s'adapter aux temps qui changent
About Us
Disciples Escoffier est une association vouée à l'art culinaire et la transmission des savoirs, comptant plus de 25'000 membres dans 26 pays, dont certains des chefs plus respectés au monde.
L'Institut Culinaire Disciples Escoffier (CIED) est notre école culinaire professionnel basé à Hong Kong, en partenariat avec le Centre de cuisson Towngas.
Teaching with Passion
Nous cherchons à inspirer de nouvelles carrières et s'efforcent de partager avec les étudiants, notre savoir-faire et notre passion pour la gastronomie et de la gastronomie Français.
Notre programme est basé sur Guide Culinaire de Escoffier, ainsi ancré sur les bases classiques de la cuisine Français.
The Learning Experience
Nous nous concentrons sur la formation pratique et concrète et enseigner aux petites classes envoyées par hautement expérimentés maîtres cuisiniers dans les installations de Vierge du Centre Towngas de cuisson.
Nous sont entièrement accrédités par le Ministère Français de l'éducation et délivrer un double diplôme en cuisine Français.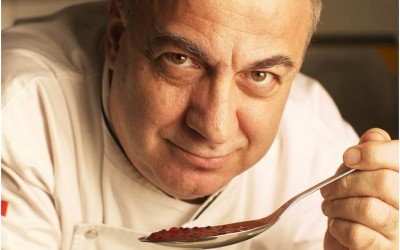 Robert Fontana is the Chairman of Disciples Escoffier International for Asia ex-Japan, …
read more